The US and the UK Master's Part / Chapter-wise Dissertation Writing Service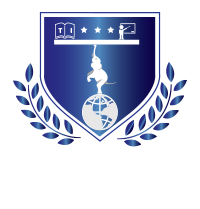 Then You've Certainly Reached the Right place
Interpersonal skills in a business environment
Introduction
Rungapadiachy, (1999), defines Interpersonal skills as follows. They are "those skills which one needs in order to communicate effectively with another person or a group of people." These days, business companies working in global and competitive business atmosphere, are putting lots of efforts to outperform its competitors. The words of linguists prove to be prophetic as language and communication differ widely. If language is used just as a tool for communication, social psychologists' interest would be guaranteed.
Generally, communication includes representations that have to be shared. The following definition on communication was given by Sperber and Wilson, a process involving two information-processing devices. One device modifies the physical environment of the other. As a result, the second device constructs representations similar to the representations already stored in the first device (Sperber & Wilson, 1986, p. 1).
Interpersonal Skills in Brazil work place
According to kwintessential, (2013), the people of Brazil stand united due to language. More than 100 percent of the population speaks Portuguese language. People from Amerindian groups and people who immigrated from Japan and South Korea do not speak Portuguese.
The style of Brazil people in communicating is blunt. This style of communicating is often judged by the relationship level i.e. the warmer it is, the blunter it gets. In order to improve their point, they force a lot on non-verbal gestures. Though communications are generally formal, they converse rapidly with lots of animations. The method of communication in Brazil involves speech that overlaps each other and also people are bold enough to communicate what is there in their mind (Communicaid, 2012). It is better to have direct brief communication style as Brazil people have a liking towards depth, background, and context. If you have the capability to offer more information than you can, you would be well taken care of (emita.org.uk, 2007).
It is a good manner to use the word 'muito prazer' ('my pleasure') if you are meeting someone for the first time. Some common words like 'como vai' and 'tudo bem' which means hello can be used if you know a person or at least you are trying to know about them.
Brazil doesn't stand up to the mark on global English rankings. Brazil was ranked as a country that has 'low English proficiency' by EF which is a global English education company in its international English proficiency index for the year 2011. Brazil ranks the lowest in the world among the countries that has the least usage of English in the work atmosphere. This is a huge disadvantage for Brazil. According to a report released by an Economist Intelligence Unit this month, among the countries that struggle with the language in international business, Brazil stands one among them. According to a survey was conducted on three-quarters of Brazilians, ti was shown that their company had undergone "financial losses as a result of failed cross-border transactions (The Christian Science Monitor, 2012).
Interpersonal Skills in UAE work place
The official language of Oman and the UAE is Arabic. Though the language of English is mainly spoken in business circles, Arabic language is essential for government documentation (expertlanguages.com, 2004). Apart from Arabic language, Hindi and Farsi languages are also spoken in UAE. Since names confuse us some times, it is advisable to get the names of people in English whom you will meet, speak, or communicate. It is better to know their full name and the accent in pronouncing their names before meeting them. Do not feel constrained if you communicate slowly during silent hours."Yes" means "possibly". If a person says "salaam alaykum", it means that he is greeting you in a usual manner. Following this will be hand shake and uttering "kaif halak" (the languagectr.com, 2013).
Additionally, many publications combine both English and Arabic language which is a common sign in that country. If a work is written only in English, then it is permitted, but combination of both English and Arabic language won't work well. Arab speaking people in important positions of making decisions recognize the extra effort and their cultural awareness that indirectly expresses publications in both the languages. In today's competitive market, naming the products used by consumer mainly food products, labeling them in Arabic language is essential. It is also a benefit in competitive marketing.
Table 1: Comparison of language in business environment in Brazil and UAE
Element
Compare
Contrast
• Language
• The government and local language in Brazil is their native language i.e. Portugese
• The government and local language in UAE is their native language which is Arabic.
• Portugese is the official as well as predominant business language. English is rare and lacks fluency.
• In UAE Arabic is the official language but English is used in most business environment.
• Brazilians tend to speak a lot and are often animated.
• Arabs are rather silent in business environments and speak what and when it is necessary.
• Brazilians do not hesitate to interrupt to put forth their opinion.
• Arabs wait for the other person to complete before they voice out their opinion.
• Language is a major barrier for Brazilian international business.
• UAE has established international businesses and serves as a good market place for many developed economies.
Conclusion
UAE is evidently diverse compared to Brazil and hence the country has developed global business etiquettes including language. However, this is a challenge in doing business with non-Arabic and non-English speaking countries.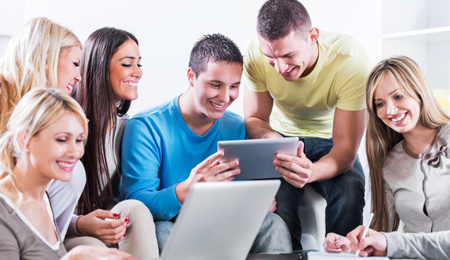 Researchers to mentor-We write your Assignments & Dissertation
With our team of researchers & Statisticians - Tutors India guarantees your grade & acceptance!
Read More
References
Communicaid (2012) Doing Business in Brazil | Brazilian Social and Business Culture: A Brazilian Culture Overview. Available at: http://www.communicaid.com/access/pdf/library/culture/doing-business-in/Doing%20Business%20in%20Brazil.pdf
Emita.org.uk (2007) Brazil – people, culture, language: A guide for businesses. Available at: http://www.emita.org.uk/_downloads/Brazil%20cultural%20briefing.pdf
Expertlanguages.com (2004) Oman and United Arab Emirates - a cultural briefing for businesses. Available at: http://expertlanguages.com/reports/Oman_UAE.pdf
Kwintessential (2013) Brazil - Language, Culture, Customs and Etiquette. Available at: http://www.kwintessential.co.uk/resources/global-etiquette/brazil-country-profile.html
Rungapadiachy, D.M. (1999) Interpersonal communication and psychology for health care professionals: Theory and practice. Edinburgh: Butterworth-Heinemann.
Sperber, D. and Wilson, D. (1986) Relevance: Communication and cognition. Cambridge, MA: Harvard University Press.
The Christian Science Monitor (2012) lost in translation: english in brazil. Available at: http://www.csmonitor.com/World/Americas/Latin-America-Monitor/2012/0524/Lost-in-translation-English-in-Brazil
Thelanguagectr.com (2004) United Arab Emirates. Available at: http://thelanguagectr.com/wp-content/uploads/2012/11/United-Arab-Emirates-Etiquette.pdf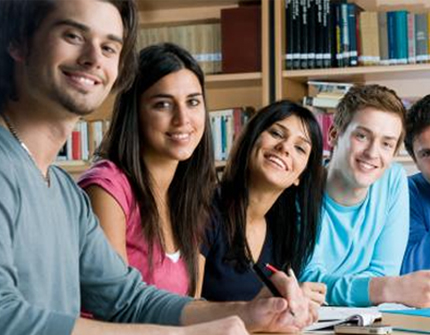 Full Fledged Academic Writing & Editing services
Original and high-standard Content
Plagiarism free document
Fully referenced with high quality peer reviewed journals & textbooks
On-time delivery
Unlimited Revisions
On call /in-person brainstorming session
Read More
More From TutorsIndia
Coursework Index
Dissertation Index
Dissertation Proposal
Research Methodologies
Literature Review
Manuscript Development
REQUEST REMOVAL
Order Now
Invest in your career by availing Part or chapter-wise master's dissertation writing service from our UK / the US Qualified researchers