The US and the UK Master's Part / Chapter-wise Dissertation Writing Service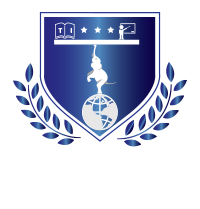 Then You've Certainly Reached the Right place
Assessment Task
Published 21, March 2010
The focus of this assessed element is on the identification of a research question and the investigation of a chosen topic using appropriate theories and methods for exploring it.
Students are encouraged to develop a systematic understanding and critical awareness of key debates in the relevant literature. By adopting an analytical approach to their writing, they will provide a critical justification of their methodologies for the proposed study.
The purpose of this proposal is to enable students to consider in-depth their individual research topic within the realms of level 7 studies. It is envisaged that students will elaborate a proposal that will be developed into a MA thesis. In this way, students will spend time developing a personal research topic, one that looks towards relevant issues within the area of fashion merchandise management, and contextualise them also in social, cultural, technological, political and economic terms.
Research forms an important part of developing critical understanding. Therefore, in this proposal, students are expected to draw on independently sourced research and start outlining plans for their primary research. Adopting a writing style that is coherent, objective and supported by theoretical and specialist sources, students will present arguments for how their study might contribute to the current research, as well as the limitations of their methodology. It is expected that students will use the library in their own time in order to continue making use of theoretical and non-theoretical books, journals, magazines and newspapers.
Learning Outcomes
This assessment will enable students to demonstrate in full or in part the learning outcomes identified in the unit descriptor for FMM107:
Knowledge and Understanding
Develop an in-depth critical awareness of a comprehensive range of information, and formulate critical insights of a specialist area drawn from a theoretical body of research.
Cognitive Skills
Examine and extend established techniques of enquiry and research and present a systematic understanding of research methods and strategies.
Evaluate the appropriateness of methods applied, identifying opportunities for further research and innovation.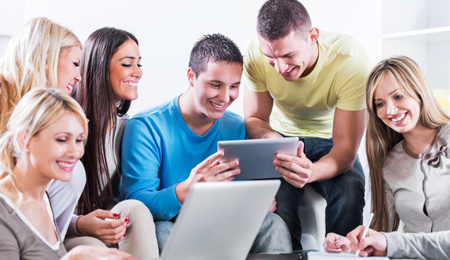 Practical and Professional Skills
Independently plan, conduct and evaluate research using extensive knowledge drawn from the discipline of Fashion Merchandise Management.
Read More
Transferable and Key Skills
Demonstrate independent learning ability and written communication skills through the discussion of relevant major issues surrounding fashion retail within an international context.
Unit Submission Requirements
Please download and complete a University assessment cover sheet. This can be downloaded from the MyCourse unit page. This form must be filled in with your personal details and uploaded as part of your submission files.Your submission is not complete without it.
The proposal must normally be presented in the following way (any variation from the points listed below must be discussed and agreed with your tutor).
A4 page size
Word processed, 12 point, Arial
Lines of text MUST be at least 1.5 spaced(other than quotations of more than 2 lines which must be single line spaced and indented).
Align the type to the left of the margin; normally 3.5cms
All pages of work should be numbered sequentially
Submission Checklist
Coversheet with your details (full name, student number, assignment name and number, unit title and code, our tutor's full name).
Your 3000-word proposal must contain the following:
Title page
Contents page
Image list (using the Harvard Referencing system), if applicable.
Formal introduction (approximately 400 words): presenting the topic, as well as its social, cultural, technological and theoretical context.
A detailed outline of circa 5 key aims
f. A detailed outline of circa 5 key objectives
g. Literature Review (approximately 750 words): discussing and appraising at least 8-10 key texts. In evaluating these studies you will outline how they contribute towards your topic, and engage with the theoretical and specialist background of your research. This discussion may inform your research methodology.
h. Research methodology (approximately 750 words): discussing the research methodology, theoretical models/concepts and methods appropriate for your research. You will consider why and how they contribute to analyzing the topic and your findings.
Dissertation Structure (approximately 600 words): presenting a potential chapter structure and briefly discussing, relevant issues, theoretical contributions and research methods informing each chapter.
j. Conclusion (approximately 400 words): evaluating and reflecting on the implications for future research
k. Bibliography (using the Harvard Referencing system – not part of the word count)
l. Appendices (if applicable), e.g. images, diagrams. Appendices are not included in the word count.
Reading List
There will be no prescribed texts for this unit, but students will be expected to consult a wide range of information, both concepts and materials, including current press, specialist journals, relevant conferences and exhibitions.
Suggested readings include:
Cottrell, S. (2005).Critical thinking Skills: Developing Effective Analysis and Argument. Basingstoke: Palgrave Macmillan.
Davis, M. B, (2007).Doing a successful Research Project using Qualitative or Quantitative Methods. Basingstoke: Palgrave Macmillan.
Dolowitz, D. P. et al, (2008). Researching Online. Basingstoke: Palgrave Macmillan.
Kumar, R. (2005). Research Methodology: a Step-by-Step Guide for Beginners. London: Sage Publications.
Lawler, G. (2006) .Your Masters Thesis: How to Plan, Draft, Write and Revise. Studymates
Olma, E. (2009).Managing Information for Research: Practical Help in Researching, Writing and Designing Dissertations. Maidenhead: McGraw-Hill/Open University Press
Thody, A. (2006). Writing and Presenting Research. London: Sage
Thomas, G. (2011). Doing Research. Basingstoke: Palgrave Macmillan.
Wisker, G. (2007). The Postgraduate Research Handbook. Basingstoke: Palgrave Macmillan
Learning Outcomes
This assessment will enable students to demonstrate in full or in part the learning outcomes identified in the unit descriptors.
Extenuating Circumstances
The University's Extenuating Circumstances procedures are in place if there are genuine circumstances that may have affected your academic performance. Remember however you need to be 'fit to study', this means that you can either submit your assessed work or declare extenuating circumstances, but you cannot do both.
A summary of guidance notes for students is given below:
http://blade2-5.solent.ac.uk/DocMan8/rns?RNSExact=ASQS/PPG/1234570925
Academic Misconduct
Any submissions must be your own work and, where facts or ideas have been used from other sources, these sources must be appropriately referenced. The University's Academic Handbook, includes the definitions of all practices that will be deemed to constitute academic misconduct. You should check this link before submitting your work.
Procedures relating to student academic misconduct are given below:
http://blade2-5.solent.ac.uk/DocMan8/rns?RNSExact=ASQS/PPG/1234570157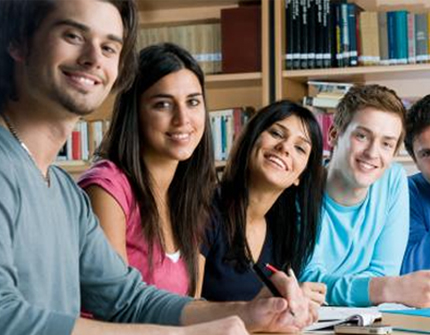 Full Fledged Academic Writing & Editing services
Original and high-standard Content
Plagiarism free document
Fully referenced with high quality peer reviewed journals & textbooks
On-time delivery
Unlimited Revisions
On call /in-person brainstorming session
Read More
More From Tutors India
Coursework Index
Dissertation Index
Dissertation Proposal
Research Methodologies
Literature Review
Manuscript Development
REQUEST REMOVAL
Order Now
Invest in your career by availing Part or chapter-wise master's dissertation writing service from our UK / the US Qualified researchers