The US and the UK Master's Part / Chapter-wise Dissertation Writing Service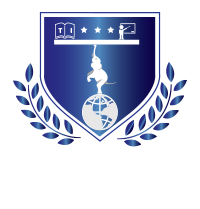 Then You've Certainly Reached the Right place
Marketing sample 3
Executive summary
The report analyses the strategy adopted by Starbucks. The strategy adopted can be studied well through understanding the vision, mission, core values and objectives of Starbucks which emphasizes a strong vision and need in improvement in the mission statement. The mission statement could be more specific in mentioning their strategies and plans of attracting customers and developing the organization. The core values and objectives project the Starbucks' attitude towards delighting customers, satisfying employees and stakeholders and also to prove an eco-friendly responsibility prevailing in them. Further, the internal and external environment of Starbucks is analyzed through SWOT analysis and PESTLE analysis which provides their strengths and challenges faced. It also discusses the adopted strategy in Starbucks and provides recommendations for improving it. The report does not provide any new strategy on par with the prevailing strategies. Whereas, the critical analysis of company's overview and strategies adopted can help in developing the existing strategies to target further growth development in near future.
Introduction
Strategic analysis describes the plans and actions of an organization to be able to sustain in the competitive market (Thompson et al., 2014). Strategies are tactics and activities employed by an organization to differentiate and sell their products better than the competitors in rival markets. The strategies adopted should gain popularity among the customers, surpass the competitors and increase the revenue and profit of the organization. It provides the organization competitive advantage over its' rivals. To implement an effective and efficient strategy, an organization must be aware of the situations prevailing in the internal and external environment (Schermerhorn et al., 2011). The organization's vision, mission, core values and objectives should be considered for framing a strategy such that the strategy formulated should stick to the company's standards and policies. Through clear understanding of the same along with the strengths, weakness, opportunities and threats can be determined. This SWOT analysis projects into organizational functions which acts as competitive advantage and also lists factors hindering development where proper attention is required. Also a PESTLE analysis is conducted to identify the pros and cons for the external environment in which the organization operates. It identifies the political, economic, socio-cultural, technological, legal and environmental factors affecting the organization.
This study provides the Strategic analysis of Starbucks, which exhibits the overview of the company and its vision, mission, values and objectives. Later on, the internal and external environment of Starbucks is explored which offers an insight into their strategies adopted and it also helps in designing an appropriate strategy for the growth and development of Starbucks.
Company overview
Starbucks (2016a) Corporation is a worldwide leading retailer of specialty coffee. Starbucks a premium roaster and marketer of coffee was originated in 1971 at Seattle, Washington. Currently, Starbucks operates across 62 countries with 182,000 employees working at 19767 outlets. The product mix has a variety of premium quality roasted and handcrafted priced coffees, tea and other beverages and different kinds of fresh food items. Through their licensed stores, Starbucks also sell their own branded products and other reputed brand's products such as Tazo Tea, Seattle's Best Coffee, and Starbucks VIA, Teavana, Torrefazione Italia Coffee, Evolution Fresh, La Boulange and Verismo. Starbucks reported a revenue of US$ 16,447.8 million in the financial year 2014 (Statista, 2016).
1.3 SWOT Analysis
Starbucks Mission
The mission statement of a company explains the company's values, long and short term goals (Schermerhorn et al., 2011). The mission statement of Starbucks carries "To inspire and nurture the human spirit – one person, one cup and one neighbourhood at a time". The Starbucks mission statement extends to create greater differences in mankind more than provided coffee alone. This perspective of Starbucks has gained popularity of the brand image.
The words "to inspire and nurture the human spirit" refers to the creativity and innovation in designing the interiors of Starbuck's outlets, innovative methods in presenting food and beverages and also inducing positive working attitudes of workers to attract and retain its customers. The stated tends to expand its services more than coffee and delight its customers to have better satisfactory experiences. The other half of the mission "one person, one cup and one neighbourhood at a time" focuses on targeting the increase in the number of customers and to retain its market position in the coffee industry (Starbucks, 2016b).
The extensive view of the mission statement portrays six different perspectives. It offers a better working environment which treats the employees with respect, dignity and positivity; encompassing diversity to be an inevitable component in doing the business; high standards of excellence in procuring raw materials, roasting and delivering them at fresh conditions in coffee; generating delight its' customers at all times; proving its concern for environment through corporate social responsibility and targeting towards the profitability of the organization.
The mission statement is so plain and simplistic such that it does not speak about the goals to be achieved and strategies to be adopted.
Starbucks Vision
The vision statement expresses the reason for existence in the industry (Schermerhorn et al., 2011). It provides an all-rounded perspective of its operations that is its target customers, market principles, product development, and organizational culture. The vision statement of Starbucks is "to establish Starbucks as the premier purveyor of the finest coffee in the world while maintaining our uncompromising principles while we grow". The vision statement of Starbucks is not directly available in its website; a focused reading on Starbucks' website offers the same. The statement of Starbucks portrays providing world's finest coffee, premium products through a niche market, with uncompromised principles and focus towards growth and development. The vision statement here is quite apt as it expresses the future enhancement. The vision statement is short, precise, and easy to remember thereby making it effective.
Starbucks Values
The core values exhibit the beliefs and behaviours of the management of the organization (Schermerhorn et al., 2011). Starbucks core values pertaining to its stakeholders and employees are:
"Creating a culture of warmth and belonging, where everyone is welcome
Acting with courage, challenging the status quo and finding new ways to grow our company and each other
Being present, connecting with transparency, dignity and respect.
Delivering our very best in all we do, holding ourselves accountable for results.
We are performance driven, through the lens of humanity"
These values exhibit eco-friendly services, welcomes community services and motivates both customers and its employees. The values of the enterprise are effective as Starbucks emerged victor as the World's most ethical companies in March 2010 (Ethisphere, 2013) for food and beverage industry and it has been continuously listed for nine years since 2007. For years Starbucks has purchased coffee beans only from countries providing fair trade and it also has been listed as the foremost purchaser of fair-trade coffee in 2009 (Times Online, UK) (Starbucks Newsroom, 2008). Starbucks has also invested and initiated eco-friendly and resurrection projects worldwide.
Starbucks Objectives
The objectives of any organization is believed to be their performance indicators in the market (Schermerhorn et al., 2011). Major objective of Starbucks is to be established as the most respected and recognized brands among coffee retailers worldwide. Strategies were formulated to achieve this goal on a global base. These provide motivation and encouragement to the workers to focus on and accomplish the goals of the organization. The other focus of the objective is to deliver variety of products to the customers and to delight them. The focus is on the progressive growth of the organization. It targets the increase in productivity and also better performance of the workers. This also induces producing creative and innovative products and to capture the market (ReneChan, 2016).
The long term objectives of Starbucks are:
To enlarge and expand the coffee trade in the U.S. specialty coffee market where the coffee beans are procured from small farmers,
Provide ample resources and training to these small scale farmers,
To standardize and develop their harvesting quality,
To inspire the farmers to produce a higher quality coffee bean,
Offering best market prices for the harvested premium coffee beans by the small scale farmers,
To enhance the farmers potential and income earned through coffee production
To encourage their peer farmers in coffee production.
Starbucks also concentrates and establishes a platform for youngsters to grow along with their development through training and recruitments, thereby increasing the young population in their workforce to feel more energetic. Starbucks has forecasted to recruit 10,000 new young employees by the year 2018. With the accumulation of young minds across various horizons of the world, Starbucks tries to ascertain and execute creative ideas to witness a positive change and development in multinational and local markets. The objectives here hence only focus on the quality of the brand image and methods to enhance the quality of coffee provided along with the uplifting of the farmers. One point focuses on the financial aspect but that is also with the purview of delivering the best price to a consumer.
Analysis
Internal environmental analysis
The pros and cons of the internal environment of Starbucks is discussed through SWOT Analysis. A good strategic planning requires a SWOT analysis to build their strengths, minimize the weaknesses, grabbing opportunities and neutralizing threats so as to enhance the capabilities of an organisation (Schermerhorn et al., 2011).
SWOT Analysis
The SWOT analysis of Starbucks clearly visualizes the competitive strength of its business worldwide. The company can focus on its opportunities to develop its pathway towards growth and development worldwide. The differentiation strategies used in the product mix can be innovated to overcome the problems faced due to low priced products offered by the competitors. Continuous investing and focusing on corporate social responsibility can sustain the brand image of the company. The intellectual property rights and urge for trademark improvisation can be concentrated to minimize the problems created through imitation of the products.
External Environmental analysis
The factors affecting the organization externally are analysed through PESTLE analysis. The ethical values which the Starbucks maintains to its stakeholders and customers gains an insight in this analysis (Paryani, 2011). Consumers are aware of the challenges faced by Starbucks. The PESTLE analysis of Starbucks includes analysing Political, Economic, Socio-cultural, Technological, Legal and Environmental factors affecting the organization
4.2.1 PESTLE Analysis
Political factors
With the intrusion of political forces from West and other countries, Starbucks intended to stick to social and environmental norms for choosing the products based on their trade and manufacture. The perspective of impact of political factors is the laws and regulations levied in countries where Starbucks procure raw materials. There exist regulatory pressures in U.S. rules and regulations in running the organization. The Multinationals whose base is US has to do proper market and political analysis before diversifying their product market. Starbucks should monitor the political stability in all nations in which it operates. The other important political factors to be considered are Taxation policies and employment opportunities.
Economic Factors:
Economic instability is a major attribute to run any business on a global scale. The prevailing economic recession has had its impact on the economic features of Starbucks. This would directly reflect on the profitability of the organization. The suppliers owing to increase in costs tried to look for cheap alternatives which Starbucks would not wish to compromise. Hence, resulting in proliferating operating costs, rise in cost of labour and difficulty in providing additional investments on infrastructural developments. This creates a major stress to the operations of Starbucks. The other economic factors to be considered are foreign currency exchange rates, native environmental economic policies differing across nations and levels of taxation.
Socio-Cultural Factors:
Starbucks does not want compromise on quality to provide cheap and economic products. The rise in small retailers at various nations and other competitors who are able to offer the products at a cheaper quality are the major challenges faced. These low priced products target basically on the lower and middle level income earning population. The trend has shifted towards customers' focus on the Starbucks' environmental concerns and activities related to it rather than their pricing strategies. The other Socio- cultural factors affecting Starbucks would be Change in family models in US and Europe, altering customer preferences, change in work patterns, changing lifestyles in customers, education levels of customers in local markets, changes in expected values from the customers.
Technological Factors:
The rise in usage of mobile technologies has given a positive impact in establishing and retaining the brand image of Starbucks. Apple and Starbucks have come together in partnership by developing an app to offer discount coupons by attracting the customers worldwide. Starbucks is already offering Wi-Fi connections in all the outlets. The company provides all facilities to delight the customers upon the prevailing trend. It saves the customers' time by offering internet service while sipping the coffee. This creates a value added advantage to Starbucks' brand image and improves the overall experience in Starbucks outlets. The other technological factors to be kept in mind are emerging new technologies available in the market, agricultural developments and developments in biotechnology.
Competitive advantage (USP)
Europcar has projected such a growth wherein its expansion and further development is inevitable. Their main strengths identified here after the analysis of the external and internal factors are their well-planned out strategy and their branding image. Besides this, their car rental services are one of its kinds where it is eco-friendly, customer centric and flexible too which does not seem to be an easy task to have achieved. With this, Europcar has set a benchmark for all rental car agencies by making customer focus and branding a unique selling proposition.
Legal Factors:
Starbucks sticks to the laws and regulations of all nations in which it operates and procures raw materials. Starbucks should be updated regarding the introduction of new health policies regarding production and consumption of caffeine which varies cross nations. The other legal factors considered are the initiation of stringent trade and customs regulations and licensing policies in multinational operations.
Environmental Factors
To gain and retain the customers' trust Starbucks should prove its concern and interest for environment. The company should target on lesser carbon foot prints in production and distribution focusing on a greener environment. The issues pertaining to environmental factors are the rules and regulations related to environmental concerns which vary in different nations, natural disasters occurring in coffee producing nations and laws related to global warming.
The PESTLE analysis of Starbucks shows its sustainable market position in the prevailing market environment. Being a part of Food and Beverage industry, Starbucks complies with industry standards as well as the multinational laws and regulations. The awareness spread against caffeine usages in coffee standards may reduce the buying capacity for a while but it cannot completely stop the customers to buy it. The threats proposed through PESTLE analysis can be overcome and targeted towards the growth.
Appropriate Strategy
Considering the internal and external environmental analysis of Starbucks through SWOT and PESTLE analysis, the strategies adopted by Starbucks is identified and suggestions can be recommended for better growth and development. Starbucks implemented generic strategy to emphasize on premium coffee products which reflects the Starbucks Vision. Along with this strategy, Starbucks also has used strategies for growth and expansion to attain its stated mission.
Later on, a differentiation generic strategy is adopted to deliver a wide range of products in the Starbucks outlets. This product differentiation acts as a competitive advantage to the organisation by achieving its objective to deliver variety of products and to delight its customers. Starbucks needs to continue to adopt new methods in coffee production with premium standards and also to implement new technologies prevailing in the market.
Starbucks targets penetrating newer markets through merger and acquisition strategy. The growth strategies are designed to attract new customer base which realises the major objective on enlarging and expanding coffee trade. Starbucks growth and expansion strategy has yet to diversify across Asian markets. A large requirement of western coffee outlets is present mainly in the developing nations of Asia such as India and China. By using innovative technologies in the expanding market, customers of the host nation should be able to perceive them effectively. Moreover, there is a need for technological advancement with the introduction of new technologies.
Also, the product differentiation as a competitive advantage should concentrate in securing their intellectual coffee rights by not allowing their competitors to imitate it. The generic strategy focuses on offering premium quality coffee whereas there is no particular mention regarding the urge to deliver quality customer service. Trusted and loyal customers are prevailing for the brand image created which could be further enhanced by providing a better quality based customer service.
Conclusion
The vision and mission of Starbucks prove their reason for existence as a coffee retailer worldwide. The values and objectives help to achieve the growth and development of the organization. The overall perspective of Starbucks' strategy analysis proves its thriving energy to support their stakeholders and delight their employees. The premium products are the identified strengths of Starbucks which acts as strong competitive advantage. In spite of increase in competitors and imitation of Starbucks' products, the company should continue to offer high quality products. The present differentiation generic strategy and growth and expansion strategy adopted by Starbucks promotes the brand image and establishes its growth in the worldwide markets.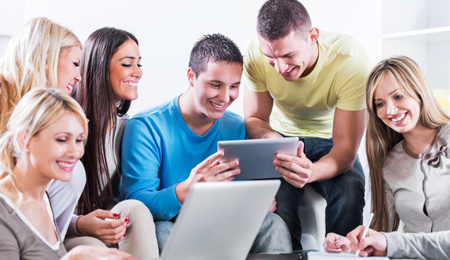 Researchers to mentor-We write your Assignments & Dissertation
With our team of researchers & Statisticians - Tutors India guarantees your grade & acceptance!
Read More
Reference
Ethisphere (2013) WME Honorees. Available from: http://m1.ethisphere.com/wme2013/index.html [Accessed 8 February 2016].
Paryani, K. (2011) Product quality, service reliability and management of operations at Starbuck. International Journal of Engineering, Science and Technology. 3 (7), pp. 1–14.
ReneChan (2016) Business Objectives. Available from: http://starbuckscompanynews.blogspot.in/ [Accessed 3 February 2016].
Schermerhorn, J.R., Davidson, P., Poole, D., Woods, P., Simon, A. & McBarron, E. (2011) Management: Foundations & Applications. 2nd edition. Hoboken, New Jersey, United States: John Wiley & Sons, Inc.
Starbucks (2016a) Our Company. Available from: http://www.starbucks.in/about-us/company-information [Accessed 3 February 2016].
Starbucks (2016b) Our Mission: To inspire and nurture the human spirit – one person, one cup and one neighborhood at a time. Available from: http://investor.starbucks.com/phoenix.zhtml?c=99518&p=irol-irhome [Accessed 3 February 2016].
Starbucks Newsroom (2008) Starbucks UK and Fairtrade Foundation Announce Industry Leading Support for Small-Scale Coffee Farmers. Available from: https://news.starbucks.com/news/starbucks-uk-and-fairtrade-foundation-announce-industry-leading-support-for [Accessed 8 February 2016].
Statista (2016) Revenue of Starbucks worldwide from 2003 to 2015 (in billion U.S. dollars). Available from: http://www.statista.com/statistics/266466/net-revenue-of-the-starbucks-corporation-worldwide/ [Accessed 3 February 2016].
Thompson, A., Peteraf, M., Gamble, J. & Strickland, A. (2014) Crafting and Executing Strategy: The Quest for Competitive Advantage Concepts and Cases. 19th edition. New York: McGraw-Hill.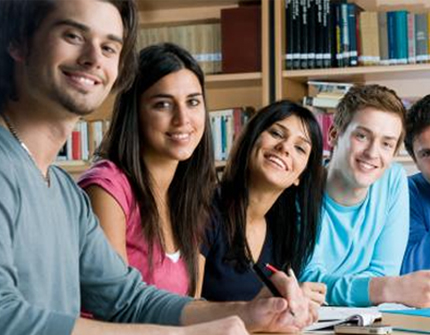 Full Fledged Academic Writing & Editing services
Original and high-standard Content
Plagiarism free document
Fully referenced with high quality peer reviewed journals & textbooks
On-time delivery
Unlimited Revisions
On call /in-person brainstorming session
Read More
More From TutorsIndia
Coursework Index
Dissertation Index
Dissertation Proposal
Research Methodologies
Literature Review
Manuscript Development
REQUEST REMOVAL
Order Now
Invest in your career by availing Part or chapter-wise master's dissertation writing service from our UK / the US Qualified researchers