The US and the UK Master's Part / Chapter-wise Dissertation Writing Service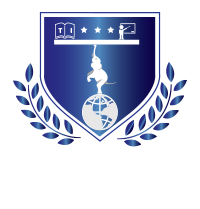 Then You've Certainly Reached the Right place
EUROPCAR
Executive summary
The following report is one on the marketing audit and marketing analysis of a leading car rental company in the UK; Europcar. Europcar is a car rental company that was started in Paris, however, has expanded to all parts of Europe. This analysis is specific to Europcar in the UK. The report includes an analysis of the company's internal and external environment with the employ of a SWOT and PESTLE analysis. Furthermore the segmentation and positioning strategy as used by Europcar has also been examined. A review of all of the above has hence provided an overview of the company's current stance in the market. This has further facilitation several recommendations for betterment in the industry. The recommendations have been based on the SMART system for future goals and objectives while on the other hand recommendations for marketing strategies have also been made in comparison to their contenders.
1.0 Part - 1
1.1 Introduction
Europcar is a car rental company that was first established in the year 1949 in Paris, France. It has hence gone on to become a leading car rental company not only in Europe but also globally. It is currently operative in more than a hundred and forty countries in the world and contains an approximate of 1,21,000 car under its service. The history of Europcar in the UK however can be traced back to the acquisition of Godfrey Davis UK in the year 1981. Subsequently this led to the birth of Europcar international (Europcar, 2016). The present slogan of Europcar is 'Moving Your Way'. As per a report in BBC on Europcar, it was stated that on the basis of the slogan lies their need for customer satisfaction and the manner in which they align to it. It also states that the slogan is remnant of an emerging business philosophy, which is being closer to the needs of the consumer (Gibson, 2014). The slogan in turn reflects on the fact that the company holds a potent brand image and value. Furthermore, their innovative launch of eReady services online fuelled their success on addressing consumers' needs and has succeeded in removing the complexities of renting a vehicle both in terms of the booking itself and also the timeliness with which this occurs. It is hence clear here, that Europcar is in a constant state of betterment to help serve consumers' in more effective and innovative ways.
With most brands achieving substantial success over a century (sometimes centuries), the success of Europcar has been achieved over a shorter span of time, especially with its rapid expansion through Europe as well as globally. This success can thus be attributed to their efficacy in managing customer needs and service to the customer as well which is evident with their projected growth and turnover rates more recently. A manner in which they achieve such a large base of satisfaction is that they have started a free delivery service in the UK where the car is delivered to you at your location of choice without additional cost. This service is being offered as an add-on to the primary rental service it offers (Europcar, 2014).
This essay thus encompasses the data and facts on Europcar as available with the use of valid credentials. Besides conducting a situational analysis such as SWOT and PESTLE the essay also explores the existing marketing strategies that Europcar employs to stay afloat the competition. Furthermore, the author also makes recommendations as to the strategies that the company can use further to sustain itself in the leading position that it is already in. the recommendations are made after referring to relevant material from business reports released by the company, articles, other reports and valid magazines that carry features on Europcar. To gain better edge in a very competitive industry as it is presently, there are several aspects that need to be taken into consideration here. All of which fall under the purview of the essay. However, it is clearly evident that the main objective of Europcar is to serve its consumers in the most effective and efficient manner. With this in mind below is examined the situational analysis of Europcar by way of a SWOT and PESTLE.
1.3 SWOT Analysis
Strengths
The main strength of Europcar lies in their brand value, position statement and that almost all of their services are consumer oriented, while also being able to gross in a substantial turnover (Meta4, 2016). These factors along with the imbibition of trust and loyalty to their existing client base are indeed unique. Furthermore, factors such as the delivery of service in terms of offers, discounts and so on coupled with the freedom that they offer with their cars is evident from the loyalty the consumers exhibit towards the company. Apart from this, the rules (as evidenced in Figure 1) with which firm operates add to its multitude of strengths (Lytton & Poston, 2012).
Weakness
With the amount of focus that has been given to consumer satisfaction, the very same amount of neglect has gone into employee satisfaction. It can be stated here that employee satisfaction plays the utmost role in the performance of a company and like most large corporations, Europcar to have overlooked the same (Meta4, 2016). Some of the factors that can arise due to the lack of employee satisfaction are a high employee turnover rate with increased expense in the operational aspects of the company. This can be especially devastating as any firm operates on the principle of better output at low cost. Based on the Theory of Equity in the social sciences, it has been deemed that employees who are more satisfied in their jobs tend to be more eager to offer better quality of service to the organization and this in turn relates to the better deliverance of quality service to the consumer (Yee et al., 2008). Therefore the main weakness of Europcar here is that while it focuses on the operational-centric processes, it vastly neglects the impact that human resource has on operations (Lytton & Poston, 2012).
Opportunities
While this car rental service company enjoys a wide presence in global markets such as the US, Europe and Australia, it also has attained quite a hold in Africa as well. However, Europcar does not have such a strong presence in Asia. It is quite popular in areas such as Japan, Phillipines, Kazhakstan, and Malaysia (Lytton & Poston, 2012). The opportunity here is for the rental service to tap such potentially large markets such as China and India amongst others. Hence, while it seems to have a foothold in Western Asia, a large potential does lie in the East and South East regions (Europcar, 2007).
Threats
For a global concern such as Europcar, the main threats predicted include the rise of local business. While large corporations are generally preferred, the local businesses can tend to offer better care and service (Meta4, 2016). In view of this it is imperative that concerns such as Europcar look towards optimizing their external environment to keep on top of the game (Lytton & Poston, 2012).
1.4 External analysis: PESTLE
An external analysis is one that is conducted so as to assess a company's contemplation that is trying to leverage on its opportunities, which is most often expansion of the firm (Ho, 2014). Likewise, an external analysis that involves the use PESTLE (Political, economic, social, technological, legal and ecological factors) is conducted here so as to analyse the factors that can influence the strategic moves of the company.
Political factors
For any concern that is looking to expand its services whether geographically or in terms of its range of services, there is always a persistent political factor that influences the same (Ho, 2014). In this case, the political factors that persist within the UK will be a change in the norms for rental car services which can occur if there is a change in the governance or if laws as a whole are changed. As for the political influences for expansion into another region, factors such as the governing laws in those regions with respect to renting cars need to be taken into consideration. (Meta4, 20 16)
Economic
Per the report released by Europcar for the year 2013-2014, high rates of turnover was reported for the same period. The report also states further that their financial structure was revamped. The main influencing financial factor here is the fact that Europcar in the UK has an outstanding debt of 425 pound sterling (Europcar, 2014). If there were to be optimized, a higher stance may be achieved (Europcar, 2007).
Social
Their strongest external factor is their social factor. This may be discussed in terms of their corporate social responsibility activities (CSR) and ecofriendly services. As per the report released by the Bureau Veritas, known as 'Green charter', the key focus of social and environment responsibility was in four areas, namely, to run a green car rental fleet, clean and green maintenance, inducing awareness of green practices for both the employees as well as the consumers (Europcar, 2009).
Technological
As for the technological aspects, Europcar has its own innovative technological achievement in the form of the eReady service that deals with the rental car process automation. The factors of technological competence are extremely imperative for the rate at which the world progresses in this field. People these days are more receptive to online products and services mainly for the time it saves and the relative ease with which it can be carried out (Meta4, 2016).
Legal
For the legal factors, Europcar emerges in the forefront in this aspect too as it has shown consistence with adhering to the necessary rules and regulations. However there were reports surrounding the varying charge rates for the rental services across Europe (Europcar, 2007; Ensemble, 2008)
Ecological
In this context again the 'Green Charter' comes into picture. However to further elaborate, Europcar gained the ISO14001 as not only did they undertake a cleaner car for all drive but also took initiative for a cleaner and greener internal process (Europcar, 2009).
Competitive advantage (USP)
Europcar has projected such a growth wherein its expansion and further development is inevitable. Their main strengths identified here after the analysis of the external and internal factors are their well-planned out strategy and their branding image. Besides this, their car rental services are one of its kinds where it is eco-friendly, customer centric and flexible too which does not seem to be an easy task to have achieved. With this, Europcar has set a benchmark for all rental car agencies by making customer focus and branding a unique selling proposition.
1.6 Evaluation of current marketing strategies
The most important factor for delivering services to the consumer is the development of a viable strategy for the implementation of such services to the consumer. To enable for the better functioning of the organization a constant revamp of the strategic plan is very important. In view of this analysis of the same at regular intervals so as to renew the strategic planning and implementation for constant betterment is of the essence.
It can be stated here that Europcar has been constantly working on their strategies and coming up with new and innovative services. This can be evidenced once more with their eReady services that were launched that formed a pioneering advancement for rental car process automation. Coupled with this, their offer of the free delivery service was also an innovation that fuelled their progress and sustained their position as a top leading rental car service in the UK.
Another important factor is their tie up with the Car2go service. The Car2go service is an innovative sharing car service that was started by Daisalmer cars. This at a time emerged as a competition to the leading Europcar. However, Europcar caught up to the trend and aligned with the Car2go service by purchasing more than 30% shares of the company. In light of this, the latest strategy adopted by Europcar is 'virtuous cross-selling'. This can be explained as follows. Car2 go services are now extremely popular in Milan. So when a consumer arrives at Milan, he may prefer to use Europcar for longer trips but may prefer to use a Car2go for their travelling within the city. Where the efficiency of Europcar comes in is that they have a pickup/drop point at every drop center of Car2go and also offers a further 15% discount for Car2go users. In this way, Europcar ensures the use of their business and enables for the use of Car2go as well. This is a simply ingenious method of converting the competition to an ally and ensuring your own success as well! This is the latest marketing strategy as adopted by Europcar.
Power of Buyer: The power of the buyer is perhaps the highest threat. Purchases from the supermarket, presence of alternative bakeries such as Percy Ingle or Oliver Adams, pose a threat. Furthermore, the changing tastes and needs of the customer must also be taken into consideration along with price sensitivity.
2.0 PART - 2
2.1 Segmentation Targeting & Positioning (STP)
For the purview of Segmentation Targeting and Positioning (STP), Europcar has made most unique ones that stand to differentiate its brand from its main contenders. The main positioning that Europcar carries forward with respect to its brand is that it offers cost effective, flexible and customer centric services that make the label dependable and trustworthy and in turn results in retaining customers by gaining their loyalty. Hence, it can be stated that the brand positioning is as simple as it is unique.
A segmentation technique that they carry out is the targeting of middle and upper class people to avail their service. This is an intelligent scheme of target as it caters not only for medium standards as required by the middle class but also caters to the more lavish tastes of the affluent. In this way, it ensures that the mass of the population who are willing to take up such services are targeted. Furthermore, several discounts and offers are made frequently so as to keep the customers more satisfied with the service. Other aspects are the aforementioned first focus on the customers, which marks a distinction of their service from their competition. Besides being consumer centric, a most remarkable feature is that they base their betterment on customer feedback. While most companies do offer services solely with the purpose of engaging consumers not all base improvement on customer feedback. In this aspect, Europcar stands apart from all of its competition. Another aspect of segmentation and position is their logo 'moving your way', which not just rents a car to the customer but one of their liking and suited to their budget.
2.2 Recommended objectives and goals (Based on SMART)
Specific
Europcar does have a specific objective that states they would like to increase their revenue by 6.0%. However, in this aspect I believe that the focus of the objectives must be more towards the employees. The smart objective recommended here is to Create newer services such as the collaboration with Share-a-car so that an increase in the turnover for the expected revenue (by 6%) maybe achieved
Measurable
A measurable objective is one that is quantified such as how much do you want to achieve in a month, how many clients you want per day and so on. The recommended measurable objective here is hence, 'The Company this year will aim to have an increase in the turnover by 6% (Gibson, 2014).
Attainable
An attainable goal is one where you can attain the goal readily and efficiently. In light of that, the attainable goal here can be pertaining to the ecofriendly measures coupled with employee satisfaction that the company takes. The goal, 'ensuring that 75% of the employee base are given awareness on maintaining cars in a clean and green manner within six months and achieve a satisfaction rate of 30% above the present rate' can fuel forward the innovation of cleaner, greener services.
Realistic
A realistic goal is one which can be realistically achieved. Goals such as reducing 25% costs in a span of 1 month is unrealistic, however, achieving it in a span of one year is realistic.
Timely
A timely objective is one that has a set time limit. For achieving increased awareness and employee satisfaction the employees are expected to attend one training session per week and 15 minutes of recreational activity per day commencing from 15th March, 2016 until 16th September, 2016, so that this satisfaction may lead to better innovation.
The recommended SMART objectives and goals are therefore, reducing the operational costs by 25% in a span of one year so that every employee can get a 20% increase in salary by way of incentive in the next year, thereby aiming to increase the employee satisfaction rate by 30% in the first six months since implementation and increasing the awareness to 75% on clean and green maintenance in the same span of time so that all factors in conjunction can serve the purpose of adding value services to the valued customer base and also aid in the increase of revenue by 6 %
Recommended Marketing Strategies
2.4 Buyer Behaviour
While Europcar has quite a few innovative marketing strategies that keep Europcar as one of the top contenders, there are a few more that can be incorporated to put Europcar steps above all the competition. These include factors such as better advertisement, creating a better STP, making advances and also effective use of technology and finally, further expansion. In view of advertisement, they may create promotions in places of public gathering such as the opening of a gallery, the opera, and so on. The idea here is to create an advertisement that plays on a consumers mind. The only way that this can be achieved is to advertise through unique media. Therefore, the advertisement must not only solely rely on the product alone but rather captivate through innovative and unique media (Usman, 2013).
As for making strides by using apt technology, this is the foremost for any business these days. Consumers now increasingly prefer to use online portals be it for shopping or booking trips. In view of this, while Europcar has used strategies such as eReady, it can take the same one step further for increasing their delivery of services. This can be achieved in the form of using social media for booking which seems to be the current trend for the same. For the STP, although Europcar does have an effective one in place, having a better positioning in the market may help even further. This can be stated on comparison with its competitors. Positioning usually is done after the creation of brand and its image. Take its biggest competitor for example, Hertz car rental, their slogans 'rent wisely' is simplistic but packed with the utmost confidence on the quality of the services they offer. Another slogan, 'fun collection' which also plays on the minds of those who look for different, fun and better cars is also an intelligent way of positioning. While Europcar does say 'moving your way' which implies that they put the customer first, they can also position in terms of the cars they have, or on what choice to make. For instance the slogans by Budget rent a car 'the natural choice' and National car rental company 'When you're ready, we are' delve a bit more into the choice of the consumer. Likewise the same positioning strategy can apply for expansion into newer markets.
2.4 Conclusion
From the above analysis and marketing audit, it can be stated that Europcar has the utmost efficiency with respect to the service deliverance to their consumer base. The main reason for their success can be attributed to the fact they have focused all aspects of their business towards the consumer, their needs, trends and desires. This in turn has propelled them forward while earning an almost unshakeable reputation in the rental car industry. This has also been most evident in their present slogan 'moving your way'. The success has also been compounded by the fact that it has moved and expanded to such an extent within a smaller time frame. Theirs is an example of service sector efficiency and much can be learned as result. Another interesting aspect is that they are keeping up with the trends of time, be it in terms of technology or saving the environment. Their green initiatives are quite one of a kind and have not been done solely for the sake of it. It has been done with utmost belief in the concept of being ecofriendly at every turn. The major evidence here is that it not implemented initiatives externally but moved to go green internally as well. Factors such as these not only inspire the service delivery industry but also contribute to the marked distinction that lies between Europcar and its contenders.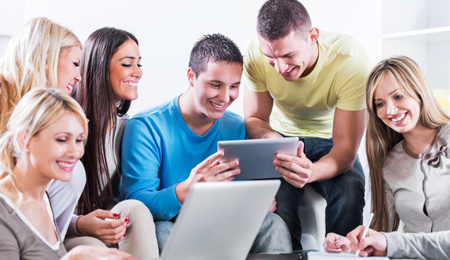 Researchers to mentor-We write your Assignments & Dissertation
With our team of researchers & Statisticians - Tutors India guarantees your grade & acceptance!
Read More
Reference
Ensemble (2008). Applying best practices for secure, automated electronic invoicing. [Online]. 2008. Ensemble. Available from: http://www.ensemble.com/resources/whitepapers/eInvoicing_WhitePaper.pdf. [Accessed: 8 April 2016].
Europcar (2014). 2014 Financial Results: Increased revenue growth Continuing improvements in operating margin. [Online]. Saint-Quentin-en-Yvelines. Available from: http://www.europcar.com/files/live/sites/Europcar/files/investor_relations/Europcar-FullYear_2014_160315.pdf.
Europcar (2009). Europcar delivers on the commitments outlined in its Environmental Charter and secures ISO 14001 certification. [Online]. 2009. Microsite. Available from: http://microsite.europcar.com/green/news-story-2009-08-31.shtml. [Accessed: 18 March 2016].
Europcar (2007). Europcar Groupe S.A. The direct parent company of Europcar International S.A.S.U. [Online]. France. Available from: https://www.bancobest.pt/ptg/bestsite/best_docs/europcar_xs0254144115.pdf.
Europcar (2016). Our History. [Online]. 2016. Available from: http://www.europcar.com/EBE/module/render/Our-history. [Accessed: 18 March 2016].
Gibson, D.K. (2014). Changing the car-rental business, one minute at a time. [Online]. 2014. BBC News. Available from: http://www.bbc.com/autos/story/20130918-car-hire-by-clock-not-calendar. [Accessed: 18 March 2016].
Ho, J.K.-K. (2014). Formulation of a Systemic PEST Analysis for Strategic Analysis. European Academic Research. [Online]. 11 (5). pp. 6478–6492. Available from: http://euacademic.org/UploadArticle/831.pdf.
Lytton, L. & Poston, T. (2012). Car Rental 2.0 New Alternatives to Car Ownership. [Online]. London. Available from: http://www.racfoundation.org/assets/rac_foundation/content/downloadables/car_rental_2.0_seminar-lytton_&_poston-nov2012.pdf.
Meta4 (2016). Case Study: Europcar PeopleNet Solution. [Online]. 2016. Meta4. Available from: http://www.meta4.com/files/case-studies/europcar-eng.pdf. [Accessed: 8 April 2016].
Usman, M. (2013). Creation of Effective Advertising in the Persuasion of Target Audience. International Journal of Economics, Finance and Management. [Online]. 2 (1). pp. 77–82. Available from: http://www.ejournalofbusiness.org/archive/vol2no1/vol2no1_5.pdf.
Yee, R.W.Y., Yeung, A.C.L. & Cheng, T.C.E. (2008). The impact of employee satisfaction on quality and profitability in high contact service industries. Journal of Operations Management. 26 (5). pp. 651–668.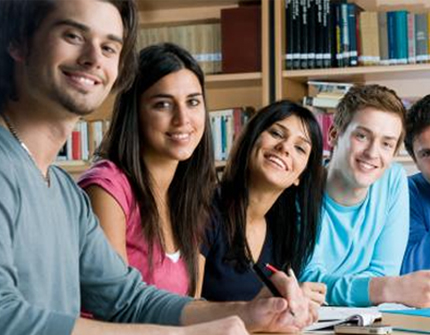 Full Fledged Academic Writing & Editing services
Original and high-standard Content
Plagiarism free document
Fully referenced with high quality peer reviewed journals & textbooks
On-time delivery
Unlimited Revisions
On call /in-person brainstorming session
Read More
More From TutorsIndia
Coursework Index
Dissertation Index
Dissertation Proposal
Research Methodologies
Literature Review
Manuscript Development
REQUEST REMOVAL
Order Now
Invest in your career by availing Part or chapter-wise master's dissertation writing service from our UK / the US Qualified researchers