Supply chain management related to risk factor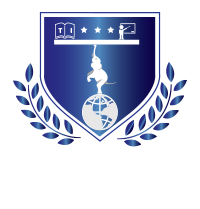 Then You've Certainly Reached the Right place
Buying behavior of youth in India and UK
Published 2, August 2013
Overview
The purchasing patterns and attitudes of young customers has become a crucial element in consumer research which identifies the precise factors that persuade young customers. The consumer of the future is the description given to the youth in the literature (Kot, 2010) change agents. There is a significant variation observed in terms of peer pressure, status, ownership, privacy and independence in spite of present day's youth are motivated by the similar aspirations as past generations (Spero, 2004). In order to target the required segment, understanding the youth buying behaviour has thus become crucial. The purchasing behaviour of youth is influenced by a number of factors. Some of the aspects which have been published in other places with specific reference factors that influence clothing purchase have been identified by the present study.
The expression and formation of personal identity is facilitated by the products which are congruent with individual self images. In this regard, clothing might be an especially effective product category (Nagasawa et al. 1991). The identity of the wearer is reflected by the nonverbal form of communication which is ultimately the clothing. The tendency of the customers to choose stores and products which correspond to their Self-concept has been found (Onkivisit, 1987).
There is a large degree of variance in the perceptions of the customers with regard to the degree of awareness and knowledge about a product. Experiences of past usage and consumption, information from media or friends, acquaintance with sales personnel, ad exposures and product related experiences helps in the dissemination of knowledge (O, Cass 2001b). An evaluative association among the product and its features takes place when customers form an attitude towards the product. Styling, fashion ability, hedonic such as colour and utilitarian such as comfort or durability are some of the attributes (Lee, Damhorst and Kim, 2002).
Utilizing a selection of attributes which are ultimately choice of styles, suitability for occasion, brand name, fashionableness, attractiveness, choice of colour, quality, comfort, good price, ease of care, durability and good fit, the attitudes towards purchasing imported and domestic apparel products were analyzed by Beaudion, Moore, and Goldsmith (1998).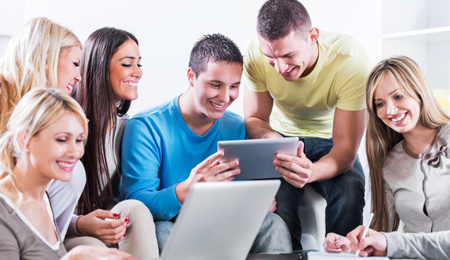 Researchers to mentor-We write your Assignments & Dissertation
With our team of researchers & Statisticians - Tutors India guarantees your grade & acceptance!
Read More
Specific significance is present in the brand image of the clothing store. Specifically important to consumers are politeness and knowledge of staff, clothing choices, organizational repute, exchange policy and refund, clothing quality, price, layout, design of the store and style of clothing and fashion are some of the attributes found by past studies (Dias and Partolese 2003, Birtwistle and Freathy, 1998).
Some dimensions in consideration such as shopping habit, price orientation, style opinion leadership, status orientation, individual orientation and fashion consciousness should be taken by us when we are discussing about fashion clothing consumption (Sweaney, Hathcote and Seo, 2001, p.210). Multiple dimensions are therefore involved in shopping (Seo, Hathcote and Sweaney 2001). In order to determine information about clothing, sources of information such as store displays, world of mouth, commercial broadcast and print media are normally utilized. The foremost information source that has been identified for the younger generations is the Mass media ("Lumpkin 1985; Shim and Kotsiopoulos 1992 ").
References
Oxborrow, L. & Brindley, C., 2014. Disintermediation in the apparel supply chain. Journal of Fashion Marketing and Management, 18(3), pp.252–268. Available at: http://www.emeraldinsight.com/10.1108/JFMM-10-2011-0071 [Accessed August 11, 2014].
Turker, D. & Altuntas, C., 2014. Sustainable supply chain management in the fast fashion industry: An analysis of corporate reports. European Management Journal. Available at: http://linkinghub.elsevier.com/retrieve/pii/S026323731400022X [Accessed July 23, 2014].
Grimm, J.H., Hofstetter, J.S. & Sarkis, J., 2014. Critical factors for sub-supplier management: A sustainable food supply chains perspective. International Journal of Production Economics, 152(C), pp.159–173. Available at: http://www.sciencedirect.com/science/article/pii/S0925527313005707.
Lavastre, O., Gunasekaran, A. & Spalanzani, A., 2014. Effect of firm characteristics, supplier relationships and techniques used on Supply Chain Risk Management (SCRM): an empirical investigation on French industrial firms. International Journal of Production Research, 52(11), pp.3381–3403. Available at: http://www.tandfonline.com/doi/abs/10.1080/00207543.2013.878057 [Accessed August 7, 2014].
Vilko, J., Ritala, P. & Edelmann, J., 2014. On uncertainty in supply chain risk management. International Journal of Logistics Management, The, 25(1), pp.3–19. Available at: http://www.emeraldinsight.com/10.1108/IJLM-10-2012-0126 [Accessed August 7, 2014].
Hofmann, H. et al., 2014. Sustainability-Related Supply Chain Risks: Conceptualization and Management. Business Strategy and the Environment, 23(3), pp.160–172. Available at: http://doi.wiley.com/10.1002/bse.1778 [Accessed July 13, 2014].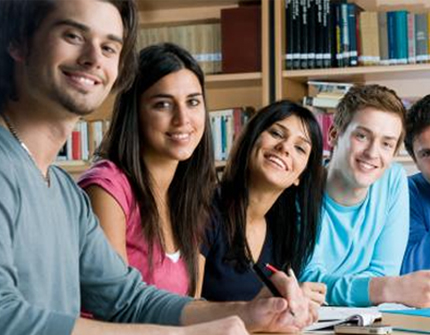 Full Fledged Academic Writing & Editing services
Original and high-standard Content
Plagiarism free document
Fully referenced with high quality peer reviewed journals & textbooks
On-time delivery
Unlimited Revisions
On call /in-person brainstorming session
Read More
More From TutorsIndia
Coursework Index
Dissertation Index
Dissertation Proposal
Research Methodologies
Literature Review
Manuscript Development
REQUEST REMOVAL