The US and the UK Master's Part / Chapter-wise Dissertation Writing Service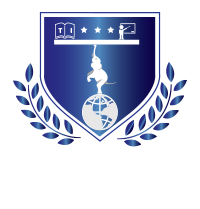 Then You've Certainly Reached the Right place
Law Assignment
Introduction to the Study
Hospitality management has always been a challenging profession. Whether in a casino, five star hotels, a school lunch program or myriad of other environments, hospitality managers are required to have a breadth of skill not found in many other areas of management. The hospitality manager has a direct contact with guests, the ultimate end users of the products and services supplied by the industry. Additionally, hospitality managers are called upon frequently to make decisions that impact the legal standing of their employers.
There is a unique body of law relating to the food service, travel and lodging industries. These laws have developed over time as society and the courts have sought to define the relationship between the individual or business serving as a host and the individual who is the guest. There are many laws, regulations and codes to be considered in the hotel industry ranging from licensing rules to food hygiene and fire regulations. Even the simple process of naming a new hotel has regulatory implications. Misleading potential guests by quoting wrong prices and providing inaccurate description of hotel facilities is also an offence. When implementing a booking process for taking bookings from guests, hoteliers need to be compliant with both the Credit Card Order 1990 as well as the Data Protection Act 1998. When processing the bill and any personal data is stored such as credit card information, the hotelier must protect guest's privacy. The hotels must adhere to The Safety Signs and Signals Regulations Act 1996, The Health and Safety at Work Act 1974, Gas Safety (Installation and Use) Regulations 1994, Furniture and Furnishings (Fire) (Safety) Regulations 1988, Licensing Act 1964 and in addition the general standards of hygiene should be maintained in the food and beverages preparation.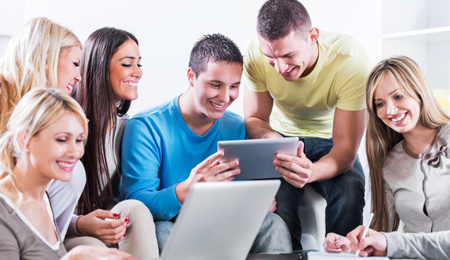 Researchers to mentor-We write your Assignments & Dissertation
With our team of researchers & Statisticians - Tutors India guarantees your grade & acceptance!
Read More
Scenario
Alan Brandis arrived at the Golden Fox restaurant for a Friday-night fish-fry. During his meal, a severe thunderstorm began, which caused the ceiling of the men's restroom to leak. After finishing his meal, Alan entered the men's room to wash his hands. He slipped on some wet tile, which was caused by the leak in the roof. Alan struck his head during the fall and was severely injured.
One week later, Alan's attorney contacted the owners of the Golden Fox with a claim for damages. The restaurant owners maintained the fall was not their responsibility, claiming they were not the insurers of guest safety. While the owners knew of the condition of the roof, they said it leaked only during extremely heavy thunderstorms and was too old to fix without undue economic hardship. Most important, because the storm was not within their control, the owners maintained that it was not reasonable to assume they could have foreseen the severity of the storm, and thus could not be held liable for the accident.
The Legal responsibility of the hospitality operator towards the guests
Hotel guests should be aware of certain laws and regulations or policies that could impact their visits. Special concerns affect the "hospitality industry" because its establishments hold their property open to the public at large. In the hospitality industry guests have a valid reason to expect that their rights will be protected by management. Ensuring these rights is morally and legally the correct course of action for hospitality managers.
Because of the wide variety of facilities they operate, hospitality managers encounter a variety of duties. These include the duties
To receive the guests: The very first and most important "public duty" of the hotel is the duty to receive guests. Generally speaking, to avoid liability for refusal to receive a prospective guest, hotels must reasonably believe a person is unable or unwilling to pay, plans to use the room or premises for an unlawful purpose; or plans to bring a potentially dangerous object onto the premises.
To ensure guests privacy: The guest's expectation of privacy should always be respected even when routine intrusions become necessary. In general, you and your staff must be sensitive to guests' needs and expectations at all times.
To provide a reasonably safe premise: This would include all public space, the interior of guestrooms, dining rooms, and the exterior space that makes up the operator's total physical facility. This obligation includes a two-fold duty either to correct a hazard or warn of its existence. The hotel must not only address visible hazards but must make apparent hidden dangers or hazards.
Serve food and beverages fit for consumption:
Serve alcoholic beverages responsibly:
Hire qualified employees: This duty must be satisfied to protect yourself against charges of negligent hiring and other potential liabilities.
Properly train employees: This duty must be satisfied to protect you against charges of negligent staff training.
Terminate employees who pose a danger to other employees or guests: This duty must be satisfied to protect you against charges of negligent employee retention.
Warn of unsafe conditions: When an operator is aware, (or, in some cases, should be aware) of conditions that pose a threat to safety (such as a wet floor or broken sidewalk), those conditions must be made obvious to the guest.
This was not followed in the scenario explained earlier.
Safeguard guest property, especially when voluntarily accepting possession of it: In the hospitality industry, guests may retain control of their own property (such as when they take an item into their hotel room) or the operator may take possession of it (such as when a guest's car is valet-parked, a coat is checked, or valuables are deposited in a hotel's safety deposit box). In each case, the law will detail the duty of care you must exercise to protect guests' property.
Consumer Protection
There are many laws which are enforced to protect the safety and security of the customers in the hospitality industry. The cost for breaching the law ranges from criminal and civil actions against the hotel (including fines) and even imprisonment for more serious breaches.
Consumer Protection Act 1987: Any descriptions of goods and services, given by a person acting in the course of a trade or business, should be accurate and not misleading.
The Data Protection Act: This act gives you the right to know what information is held about you, and sets out rules to make sure that this information is handled properly.
Furniture and Furnishings (Fire) (Safety) Regulations 1988: The Government has introduced a number of pieces of legislation to control the level of fire resistance in domestic furniture and furnishings. The most important area for Landlords and their agents is the Furniture and Furnishings (Fire) (Safety) Regulations 1988, under section 11 of the Consumer Protection Act 1987. Products covered by the Regulations:
Furniture (including children's)
Beds, headboards and mattresses
Sofa beds and futons
Nursery furniture
Garden furniture which could be used internally
Cushions
Seat pads
Pillows
Loose and stretch covers for furniture
The Regulations came into force on 31st October, 1998.
Gas Safety (Installation and Use) Regulations 1994
The Regulations re-enact, with certain changes, the Gas Safety (Installation and Use) Regulations (GSIUR)1994, introduced under the Health and Safety at Work Act 1974 (HSWA) and apply in England, Scotland, Wales and Northern Ireland. They cover requirements for the safe installation and maintenance of gas appliances, flues, meters and pipe work etc.
For all property, the Regulations require that:
all work to gas appliances and fittings shall be carried out by a competent and suitably qualified engineer who is Gas Safe (previously CORGI - Council for Registered Gas Installers) registered
only 'room-sealed' appliances may now be installed in a room used or intended to be used as a bathroom or shower room
no instantaneous water heater be installed in any room, unless it is 'room-sealed' or fitted with a safety control device.
where the gas meter is installed in a lockable meter box, the installer should supply the consumer with a suitably labeled key to the box
the installer or engineer must perform a defined series of safety checks and tests after carrying out any work on a gas appliance
any person who installs a gas appliance in a property shall leave manufacturer's instructions for the occupier of the premises
a person responsible for the premises shall not use or permitted to use a gas appliance that is suspected or known to be faulty or incorrectly installed and a danger to any person
Health and Safety (Safety Signs and Signals Regulations) 1996. These regulations apply to all places of work covered by the Health and Safety at work etc Act 1974. The Regulations cover various means of communicating health and safety information. These include the use of illuminated signs, hand and acoustic signals, e.g. fire alarms, spoken communication and the marking of pipe work containing dangerous substances. These are in addition to traditional signboards such as prohibition and warning signs. Fire safety signs, i.e. signs for fire exits and fire-fighting equipment are also covered. They require employers to provide specific safety signs whenever there is a risk that has not been avoided or controlled by other means, e.g. engineering controls and safe systems of work. Where a safety sign would not help to reduce that risk, or where the risk is not significant, there is no need to provide a sign. The regulations, where necessary, require the use of road traffic signs within workplaces to regulate road traffic and also require employers to maintain the safety signs which are provided by them, explain unfamiliar signs to their employees and tell them what they need to do when they see a safety sign.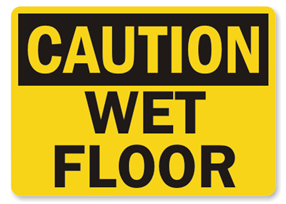 With respect to the scenario mentioned earlier this sign should have been displayed by the restaurant to denote that the surface was wet thereby preventing the mishap. Since there was no such sign the customer was entitled to sue and claim benefits from the hotel as per the act Health and Safety (Safety Signs and Signals Regulations) 1996.
Conclusions
This research covered in brief the legal obligations of the hospitality sector. It also highlighted the rights of the consumers if the hotels failed to comply with the legal requirement along with a scenario.
References
Managing legal issues in Hospitality industry by Stephen Barth, J.D., David K Hayes Second edition, John Wiley & Sons InC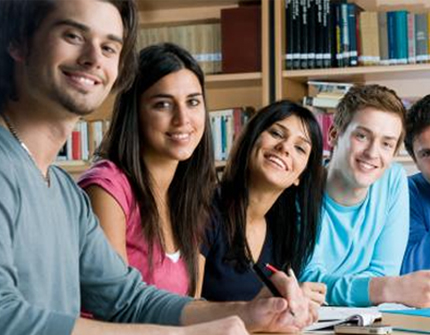 Full Fledged Academic Writing & Editing services
Original and high-standard Content
Plagiarism free document
Fully referenced with high quality peer reviewed journals & textbooks
On-time delivery
Unlimited Revisions
On call /in-person brainstorming session
Read More
More From TutorsIndia
Coursework Index
Dissertation Index
Dissertation Proposal
Research Methodologies
Literature Review
Manuscript Development
REQUEST REMOVAL
Order Now
Invest in your career by availing Part or chapter-wise master's dissertation writing service from our UK / the US Qualified researchers